Revive your corpse after painting the town red with the
Breville Dual Boiler
.
Espresso perfection requires precision temperature and pressure control, consistently, every time. At the heart of this machine is its dual stainless steel boiler heating system. The dedicated espresso boiler is adjustable (190°-205°F) for different bean roasts and origins, while a separate steam boiler offers instant and powerful steam on demand. So you can extract your shot at the right temperature, delivering optimal flavor, while simultaneously steaming your milk to cafe quality.
Owned by the Naples-based Borrelli family, this upscale Madison Avenue boutique is known for its slim, elegant suiting. Set apart from the work of more stolid English haberdasheries, Luigi Borrelli clothing features trim, stylish look.
may we suggest their delightful handmade pants in festive orange this season

?
Need to make notation barside of a new cocktail discovery? Grab for the
Rhodia Webbie
.
Why settle for the (Moleskin) imitation when you have the original, as French schoolchild have known for years. The
Webnotebook (aka Webbie) is the pocket-sized journal goes everywhere and is filled with functionality. It has a hard leatherette cover embossed with the iconic Rhodia logo, plus a convenient expanding rear inner pocket and elastic closure that matches the cover color.Choose from lined, blank or dot paper - all 90 g, ivory-colored, acid-free, and pH neutral paper.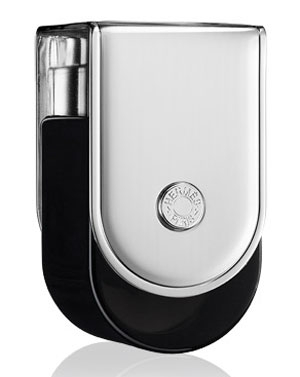 The composition is built around the above notes of the original Voyage d'Hermes with added floral notes of rose and warm amber. The composition provides lemon, cardamom and spices in top notes. A heart hides hedione, floral notes with accentuated rose, green notes and tea notes, with a strong trail of musk combined with blond wood and warm amber. To die fo
r
.